Junior Volunteer Program
---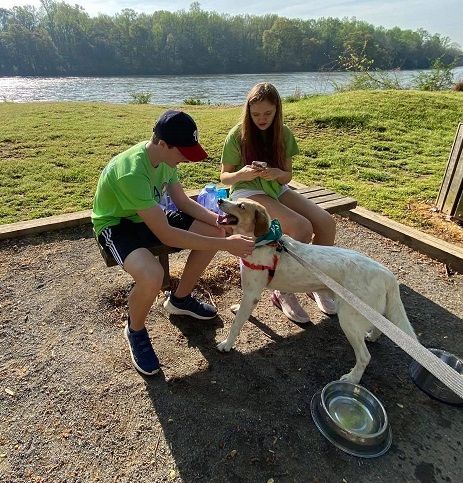 HSYC Junior Volunteer Program
(for 16 & 17 year old Animal Lovin' Teens)
The Junior Volunteer Program is whereby the HSYC will accept a small number of independent volunteers aged 16 & 17 by APPLICATION ONLY.
---
Applications will be taken on a quarterly basis. The number of applicants accepted will be dependent upon the volunteer needs of the Humane Society of York County at the given time. Students aged 16 & 17 should send an email answering the attached questions to the volunteer coordinator by the below dates for attendance the following quarter. Applications will be reviewed once per quarter for volunteer attendance the following quarter:
By November 30 for the 1stquarter (Jan/Feb/March)
By Feb 28 for the 2ndquarter (April/May/June)
By May 31 for the 3rdquarter (July/August/Sept)
By August 31 for the 4thquarter (October/Nov/Dec)
---
Applicants will be notified via email. Once an applicant is accepted into the program, they will receive information on their next steps to become a volunteer, pay the administrative fee, and come to orientation. At the completion of orientation, each volunteer will be required to be in possession of the own Facebook account in order to access our closed HSYC Volunteer Facebook page.
Interested applicants should possess the following qualities:
Be Willing and Able to Listen, Learn and Follow Directions the first time with little supervision
Hard working
Self-motivated
Responsive
Industrious
Respectful
---
Please send an email answering the following questions to the volunteer coordinator:
Why do you want to be a Junior HSYC Volunteer?
What is your experience with animals?
As a Junior volunteer, for safety reasons, the tasks you will be involved in will not necessarily be handling animals—does this change your interest in volunteering with the HSYC?
What clubs, organizations, sports or outside jobs are you involved in? 
Have you ever held a position of leadership in any of these?
How many hours per month are you available to volunteer?
What skills or experiences do you possess that would help animals in a shelter environment?