Debbie Wrest
Board Member
BOARD MEMBER, VOLUNTEER (2022 - PRESENT)
Active volunteer since 2015.
Board Member since January 2022.
Secretary till November 2023. 
Board Treasurer - Current
Shelter Foster, PAWSibilities Thrift Shop/Christmas Store Volunteer, PAWSibilities ebay guru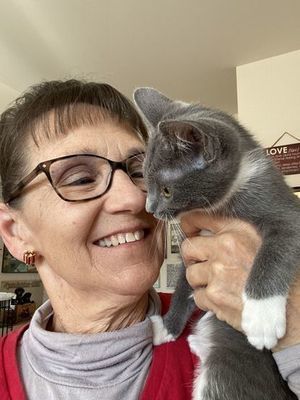 About Me
My love for animals started at a very young age, when I was in second grade...I asked my mom if I could rescue a small dog that was going to be euthanized because the owner had passed away. My mom said yes, I was a very happy little girl. I had her for 14 years and held her while she passed away. I have always shared my life with dogs and cats as part of my family. I started my exciting journey with the Humane Society of York County in 2013. I volunteer at HSYC'S Pawsibilities Thrift Shop and the Christmas Shop along with overseeing the HSYC's eBay site. I was a staff member at the rescue for several years, did home visits and then my journey took me to fostering which is the best life choice I ever made. I have fostered over 200 HSYC furbabies and that number will continue to grow as long as I breathe!
This is a passion of mine along with this organization and it's mission which will be a part of my life until I cross the rainbow bridge.