Kate Gorman
Board Member
BOARD MEMBER, VOLUNTEER (2018- PRESENT)
Active volunteer since 2018.
Board Member since March 2022.
General Member till November 2023
Board Secretary - Current
Shelter Foster, Dog Walker, Cat Scratcher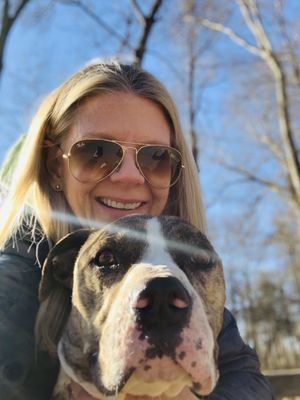 About Me
Many of my fondest life memories are with pets, both as a child and now as a furbaby parent.   My journey with HSYC started with volunteering in 2018 with my animal loving children.  It quickly became a ritual for our family to volunteer, and my now teen son will still say the highlight of his week is when we walk dogs together.  My love for the shelter grows with every dog walked, every cat scratched, every outing, and every foster that we love like family.    The care and compassion that comes from the staff and volunteers at HSYC is inspiring and motivates me to learn more and contribute to animal rescue within our community.
I have 30 years of experience in retail with a passion for guest experience, product design, and marketing.  I look forward to contributing as part of the team to further the mission and goals of The HSYC.