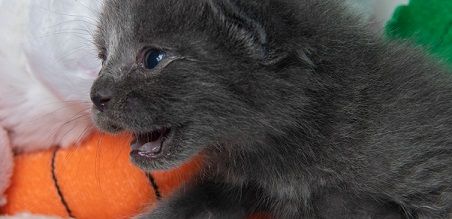 Thank you for your interest in volunteering the Humane Society of York County!  
Unfortunately the small interior space in our shelter makes accommodating a group of volunteers all at one time very challenging. We so appreciate you thinking of us though, and do have a few thoughts for you:
Ideas include: 
1. Helping our animals with a supply drive. It takes a lot of supplies to care for all of our animals every day! Supply drives help us tremendously. Your group can then schedule a time to bring the items collected into the shelter one morning and have their photo taken with their donation. 
The kinds of things we always need at the shelter are:

Clay kitty litter
Newspapers
Puppy Chow and Kitten Chow
Pedigree Dog Food and Cat Chow
Cleaning supplies

Bleach
Laundry detergent
Clorox wipes
Liquid hand soap
Paper towels

Flat sheets (can be used)
Towels (can be used)
Fleece blankets
Dog and kitty toys 
2. If the members in your group are 18 years of age or older, they can become individual volunteers*.  After attending orientation, they may come to help at the shelter at varying times individually or even a few people at a time.  Many companies now offer programs for matching volunteer hours worked. We are happy to coordinate this with you. We have volunteer hours in both the mornings and afternoons 7 days a week. In this way, your group members go through our regular volunteer training protocol--orientation, general service hours, etc.  We are better able to accommodate a 1-2 people who have already been trained than a larger group at one time who is unfamiliar with our procedures/daily care protocols, etc.
3. There are a few times throughout the year when specific projects need completion.  If your group members are 18 or older and your group is in a position to help fund and man a specific project, please contact our Volunteer Coordinator, Bethany Clark. 
*Volunteers must be 18 years of age or older to be considered for any dog handling training.  Younger volunteers between the ages of 16-18, may be considered for additional cat handling training once they have completed orientation, and general service hours.
Should you have additional questions about groups, please contact our Volunteer Coordinator, Bethany Clark.