Pet Enrichment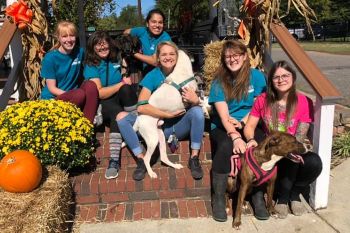 We want pets to be the best they can be and through dedication, training, and quality time, we begin to see their true potential!
Our volunteers and staff work one on one with our animals in order to best assess and understand their needs. We believe that every animal has individual needs that must be met in order to see them flourish, even in the stressful environment of a shelter. 
Every pet is one of a kind and deserves to receive the attention and care unique to them. We are committed to taking the necessary steps to make our adoptable pets the best they can be! Here are just a few examples of the effort we make to remind our pets that even though they don't have a FURever home just yet, they are loved and at home with us until they're adopted!
Training with Staff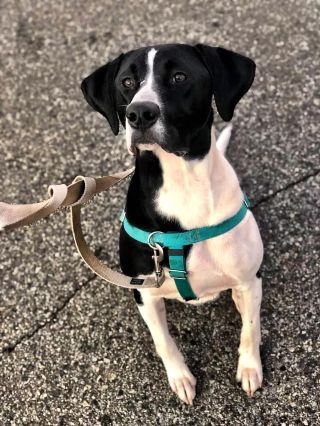 Outings
A very important part of how we make sure our animals are living their lives to the fullest is by getting them some much needed fresh air! Our staff and volunteers take dogs on outings, whether it is a lunch break or day at the park. This break from the hustle and bustle of shelter life is meant to give them the opportunity to be a dog.
We believe that these adventures help prepare them for the transition into home life once they are adopted. 
The world can be small for shelter animals, so giving them life experiences outside of our facility is essential. These outings can also give our pets exposure to potential adopters - a win-win!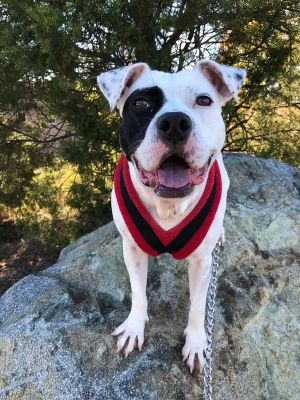 Louise LOVES going on outings! If you're sitting on a bench, she is sitting right next to you!
Louise arrived at HSYC as a cruelty case. She had a collar embedded in her neck, causing severe injury and pain. The shelter environment has been difficult for her, but her love for people and life exemplify what our enrichment efforts are all about!
Louise has done extraordinary on field trips and outings and will be attending training in the coming weeks. We will be searching for a long term foster for Louise once she completes her training at Love in the Lead canine training.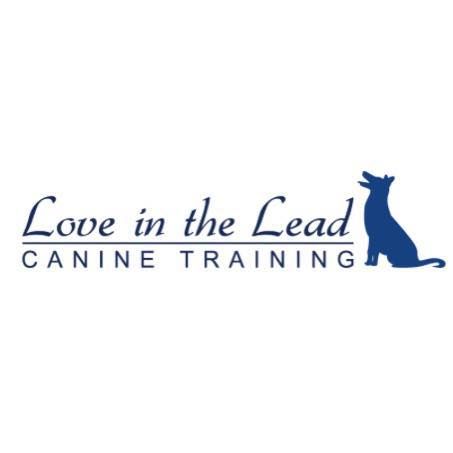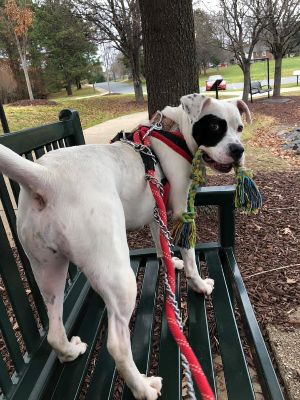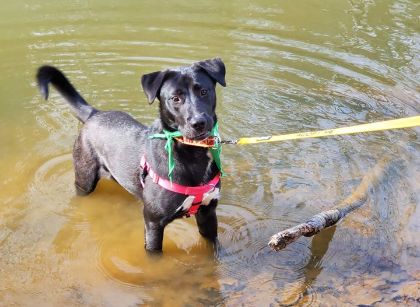 Socialization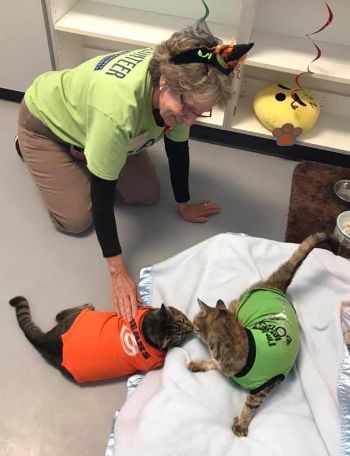 Volunteer Paula enjoying a cat sweater party! Paula plans weekly parties for our Cats of the Week to give them some valuable one-on-one interaction and a break from their kennels. She also makes sure to advertise these parties to our volunteers and the public so they can also attend!
A shelter environment is noticeably stressful on dogs, but cats show their stress in more subtle ways. We try to relieve some of their anxiety by giving them time in our kitty play cage and cat introduction room.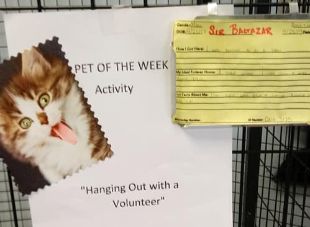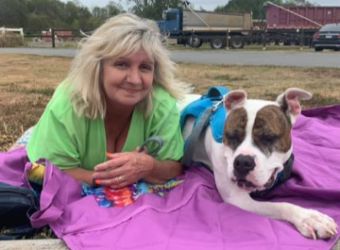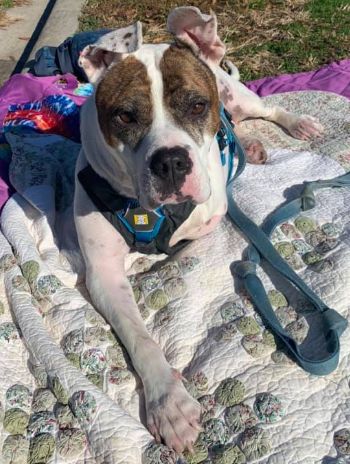 Roxy, one of our wonderful tripods, loves to lounge around outside with volunteers. We know she loves this quality one-on-one time - when she sees a big blanket, she jumps up and gets excited! Life on three legs can be a little more difficult for dogs who spent most their life on four, but Roxy is still improving and going on longer walks every day!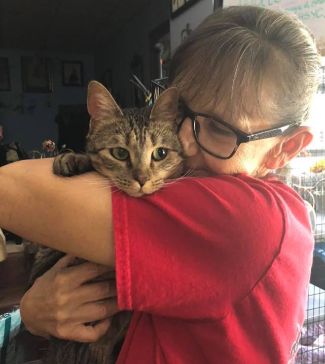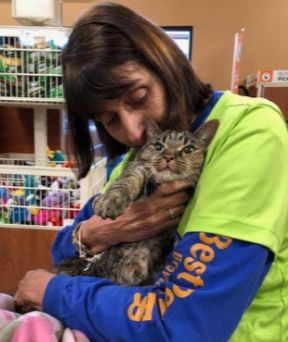 Grooming is so very important for our kitties! Our volunteers and staff make sure our cats get a little extra help (and love!)