2018 Oktoberfest Wiener Race
Register Now
We are so excited for this year's Oktoberfest Wiener Race. This is a FUN race to promote the amazing RUNNERS participating in the Wiener Race and to promote and support your local no kill rescue - Humane Society of York County. Register now and come out for the fun!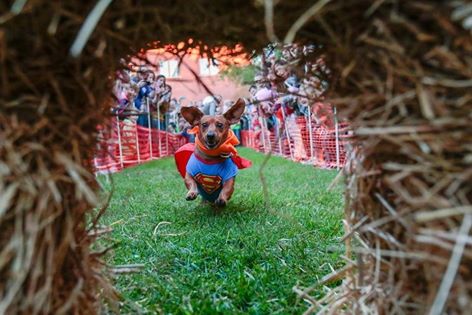 This FUN Oktoberfest Wiener Race is a yearly FUN RUN to show off the racers and supporter your local no kill Rescue - Humane Society of York County.
We hope you can register ONLINE prior to the race.
We will have day of registration starting at 5:00pm.
Race to begin at 6:00pm.
Tell all your Doxie friend's to come out for the fun and RACE RACE RACE.
Depending on participants, we do our best to organize the race accordingly.
Come enjoy the fun. I hear we'll have bleachers this year!!!!