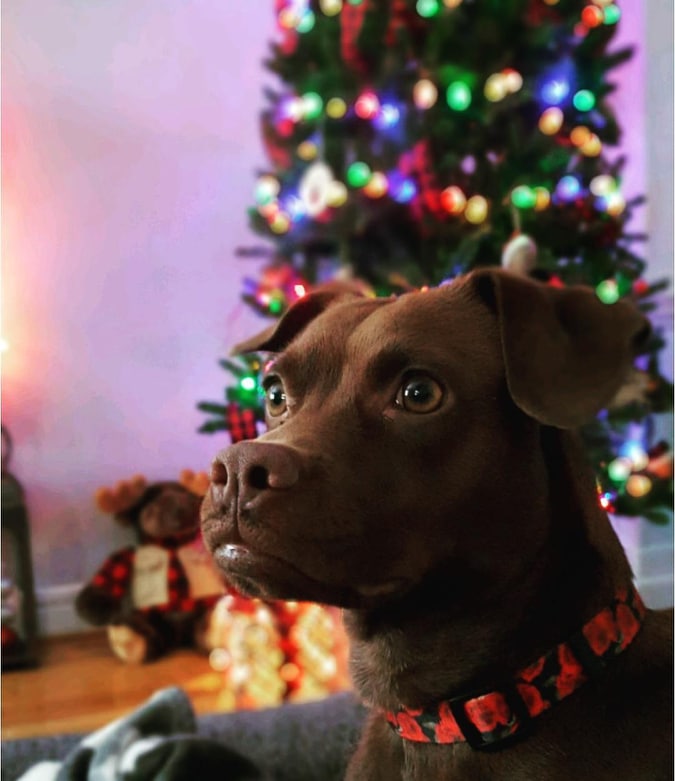 Millie "Jessica" is getting ready for Christmas. You guys were right about her, she is perfect! We love our girl!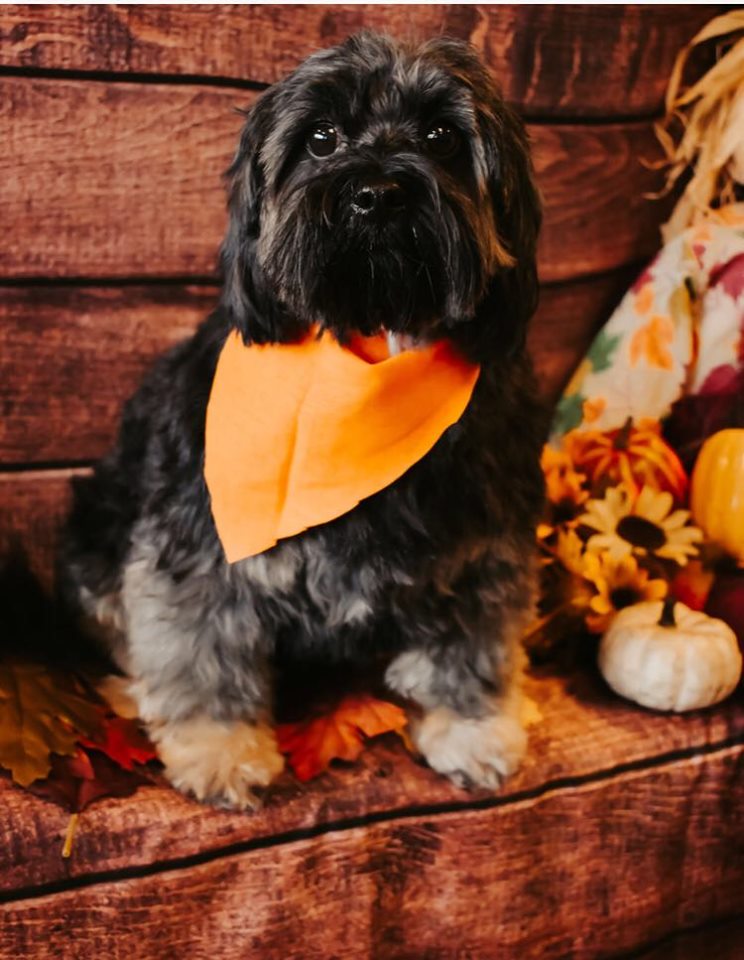 After being seized from a hoarding situation by Animal Control, Delaney was at our rescue for 5 weeks undergoing treatment due to neglect. When Delaney was finally ready for adoption, he hit the jackpot with his new family! They take him everywhere and, as you can tell from this picture, he is spoiled and deserves every bit of it!!
"This is Winston Shugart(you know him as Delaney) we adopted him from y'all back in August this year. He's the love of our life and we thank you for all you do for each animal."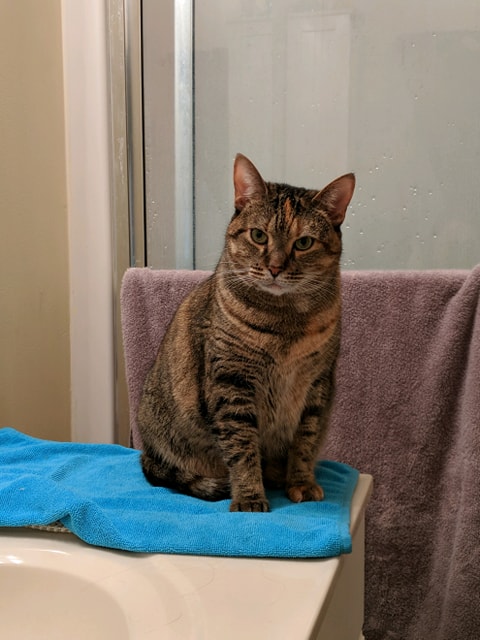 After being at the rescue for 2 years, Winnie finally found her forever home!! Winnie's parents are just absolutely in love with her and the resident cat in the home is starting to accept her as well!
"She's great! She's very loving and has started to join the daily routine. She's finally coming upstairs to the main floor and she now has free roam of the house, even when we're not home. I'm hoping she and Shiloh will be buddies soon. They sniff noses with no hissing so that's encouraging!"
We are so blessed that Winnie is now in a loving home!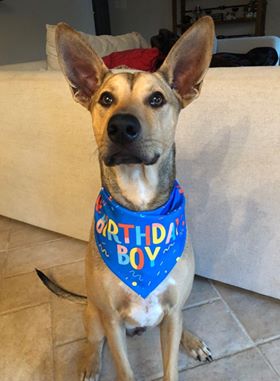 PUPdate from Scrappy Doo, now known as Charlie! This cutie just celebrated his first birthday this week and he couldn't be happier!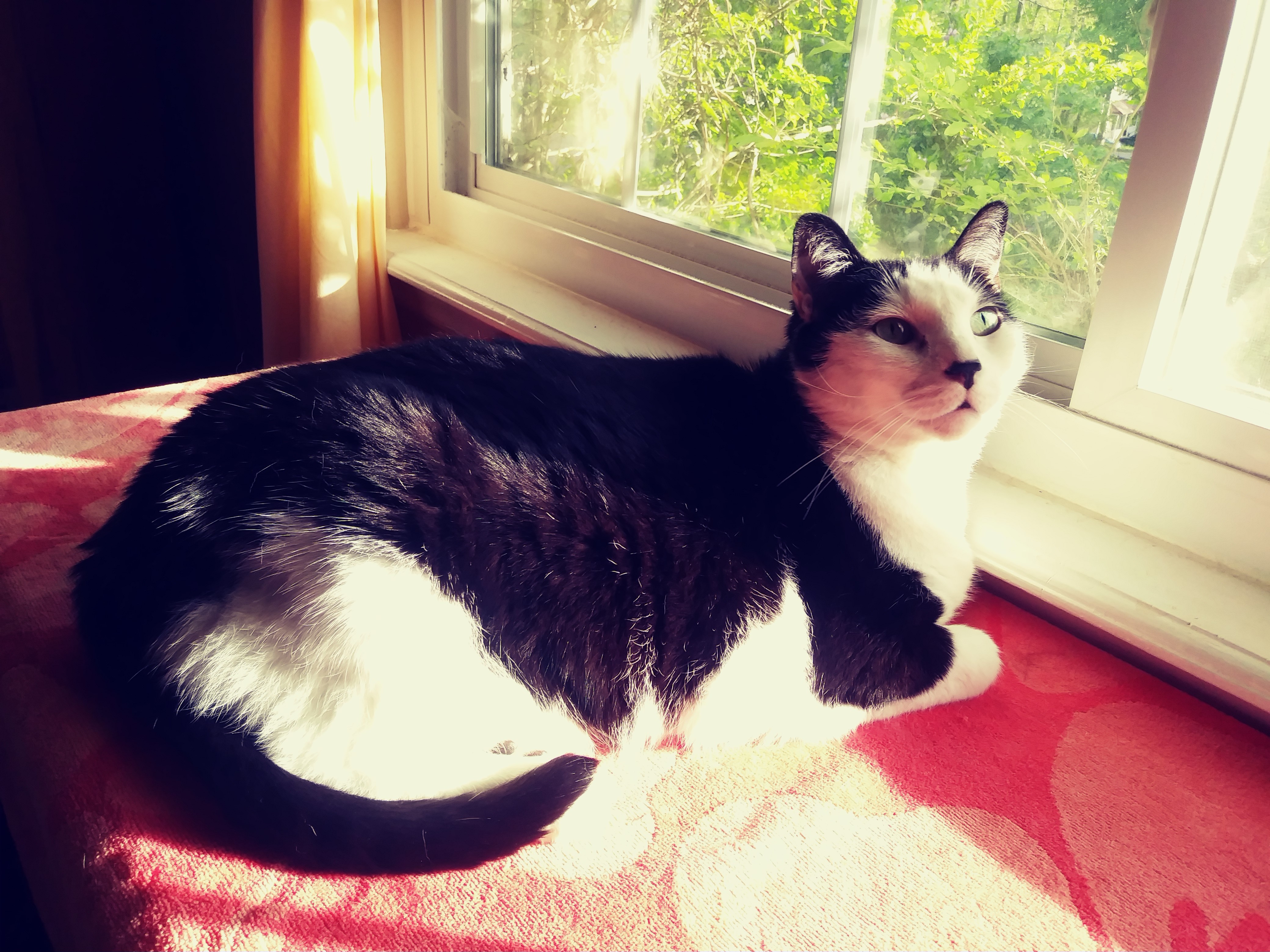 Scott came to our rescue as a stray and hit the jackpot when he was adopted!! His mom even dressed up like him for Halloween!! Scott's Mom writes:
"He is wonderful! The most lovable cat! He's part dog and cat!! We love him SOOOOO much!!"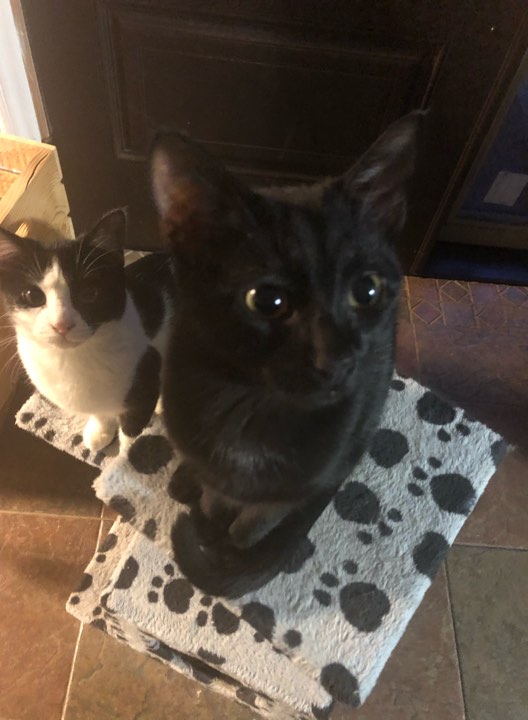 Blossom and Black Jack are siblings only by heart, not by lineage. Blossom was a baby we talked about often on our Facebook page asking for well wishes for her to recover after being hit in the head with a brick and suffering from seizures. Black Jack was also a social media star when he came in with a severe case of earmites and has a vestibular disease. These two formed a quick bond in foster care and after being given the all clear from the vet's office, were adopted by the foster! These two are often found around the house glued to each other's hips either playing or cuddling. They have adjusted beautifully with the other pets and kiddos in the household. Other than Black Jack's cute permanent head tilt, these two have no more health concerns and are such a blessing to their family.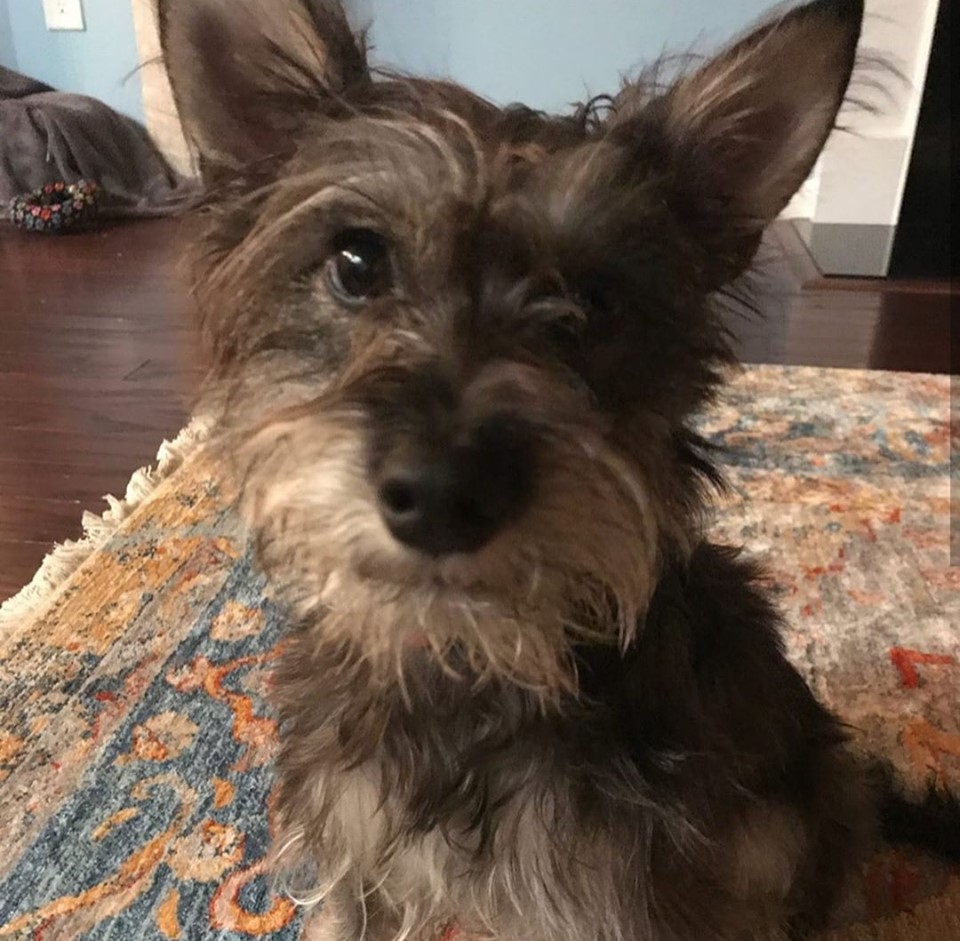 PUPdate on Coco, formerly Sprinkles! Her mom says: "Coco is doing great. She loves cuddling, wrestling and stays with her brother, Frank, at all times. She's an adventurous soul and has come a long way since first coming into our lives. We love her so much!"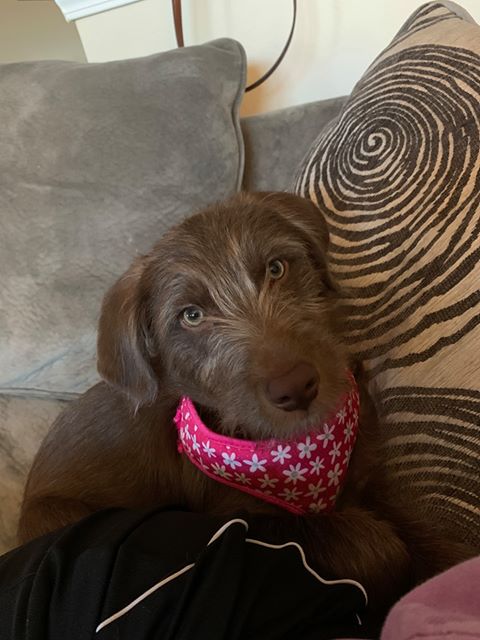 "This is Mia (formerly Velma) we adopted her 9/11/19 and she is just a little mischievous snuggle bug!!" Love, Mia's Family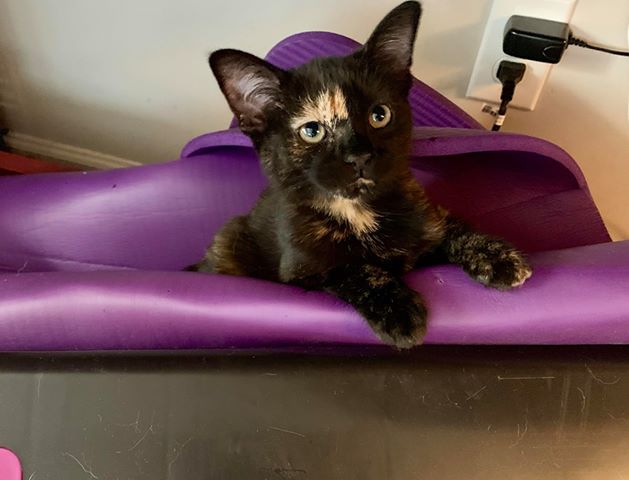 Hi! I wanted to send you a message to let you know how well Muffin is doing! ... She snuggles with one of her human sisters every night and she has a definite playmate in one of our other cats! Here are some pictures too!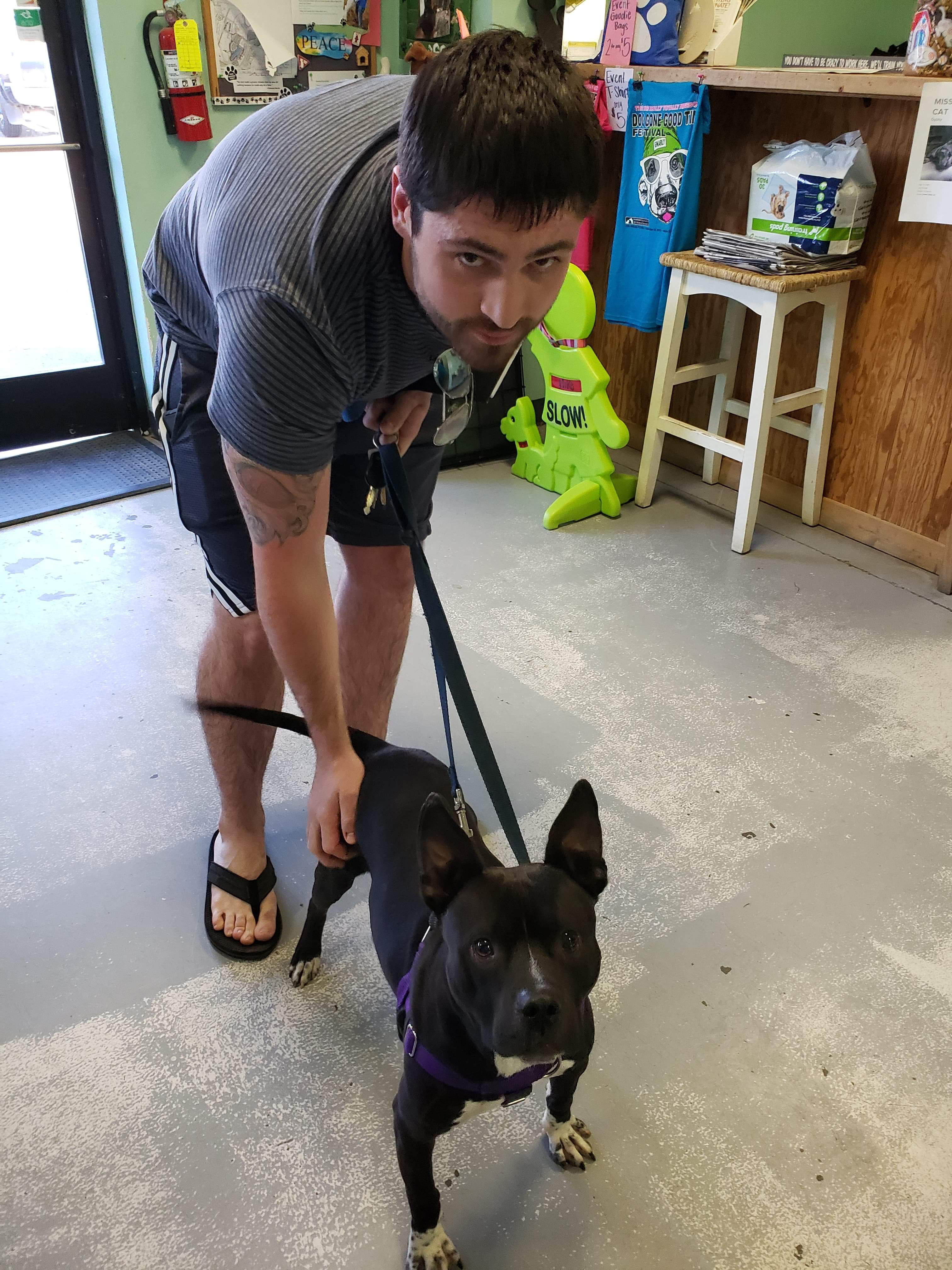 Happy Tails Sampson!! This sweet boy came to us from a kill shelter after obviously suffering much neglect. He was covered in fleas, suffered from skin infections, and was severely underweight. After being in foster care and getting himself healthy and undergoing heartworm treatment, this sweet boy found a loving home where he will never experience neglect again!