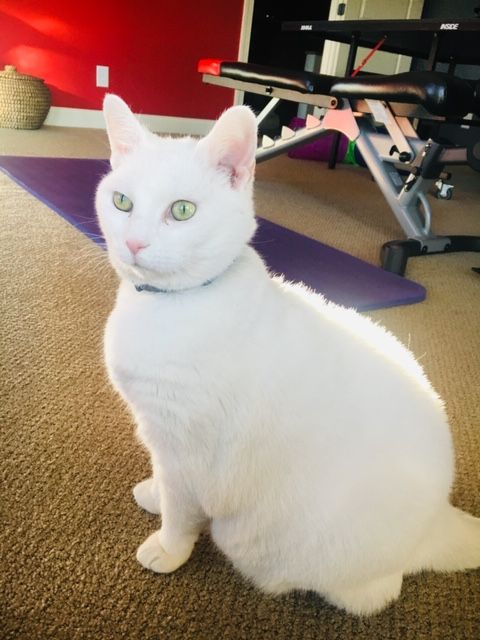 She is getting more and more comfortable at home. We are sure she will be happy at her forever home!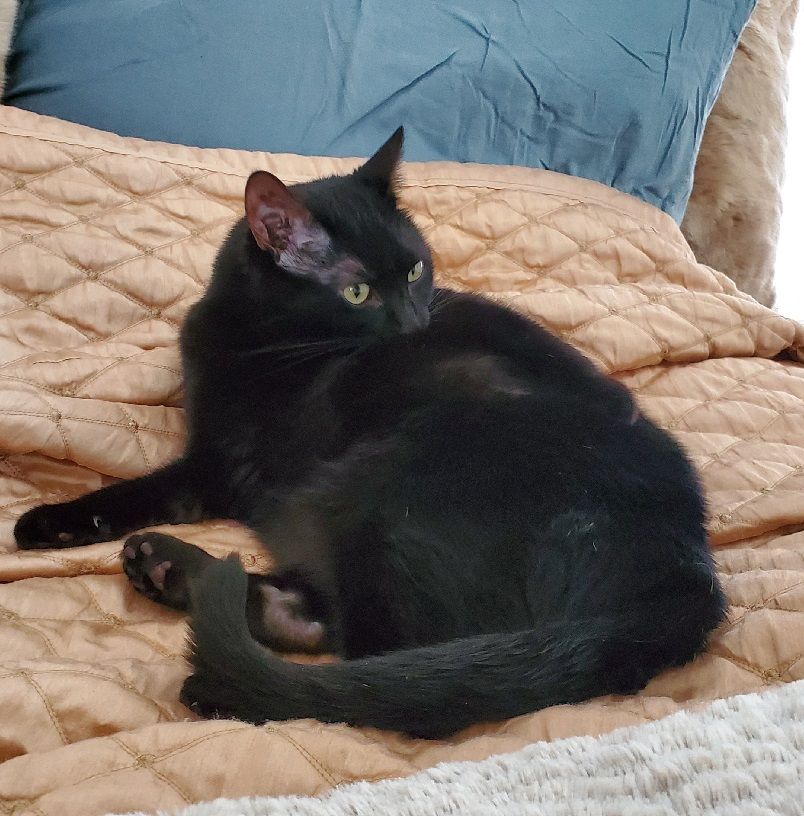 Tessa is sooooo happy and purring. Her 2 brothers are anxiously waiting to meet her. She will have the best life!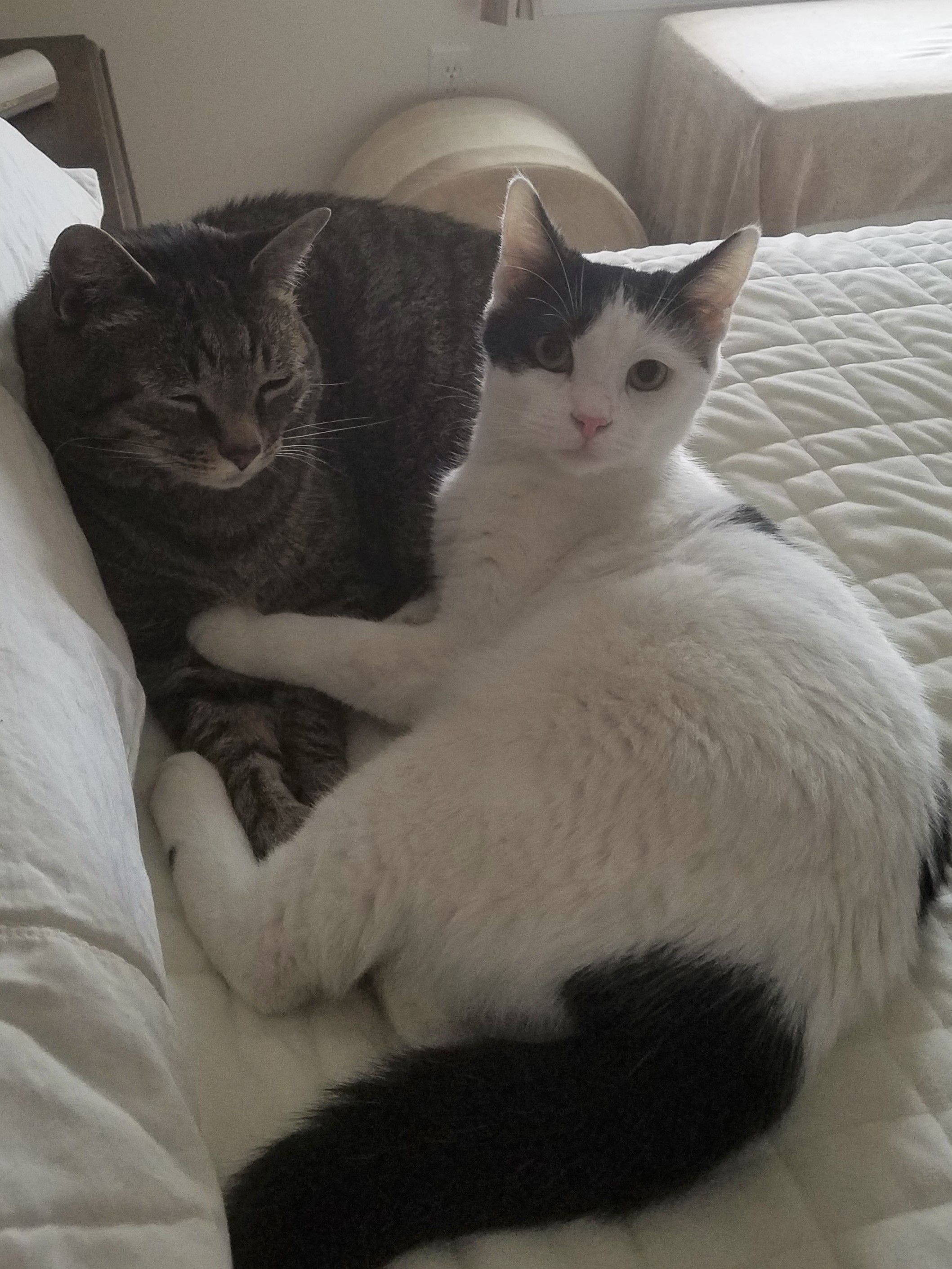 Twitch (formerly Nez) has 2 speeds: passed out and full throttle. He is a little more into Taz than Taz is to him (at least now) - they don't fight but Twitch definitely wants Taz's attention a little more than he cares for but they have their sweet moments like you see below in the pic. He loves toys, all of the toys, especially plush little balls - he can play with them all by himself for hours. He will carry those balls all over the house. After he sleeps he will crawl into my lap to snuggle and likes to put his paw on my face. He has a lot of windows to look out of it and he takes full advantage. He is a handful but a wonderful handful - he's just so loving and makes me laugh everyday. Thank you for caring for him and keeping him safe until I found him.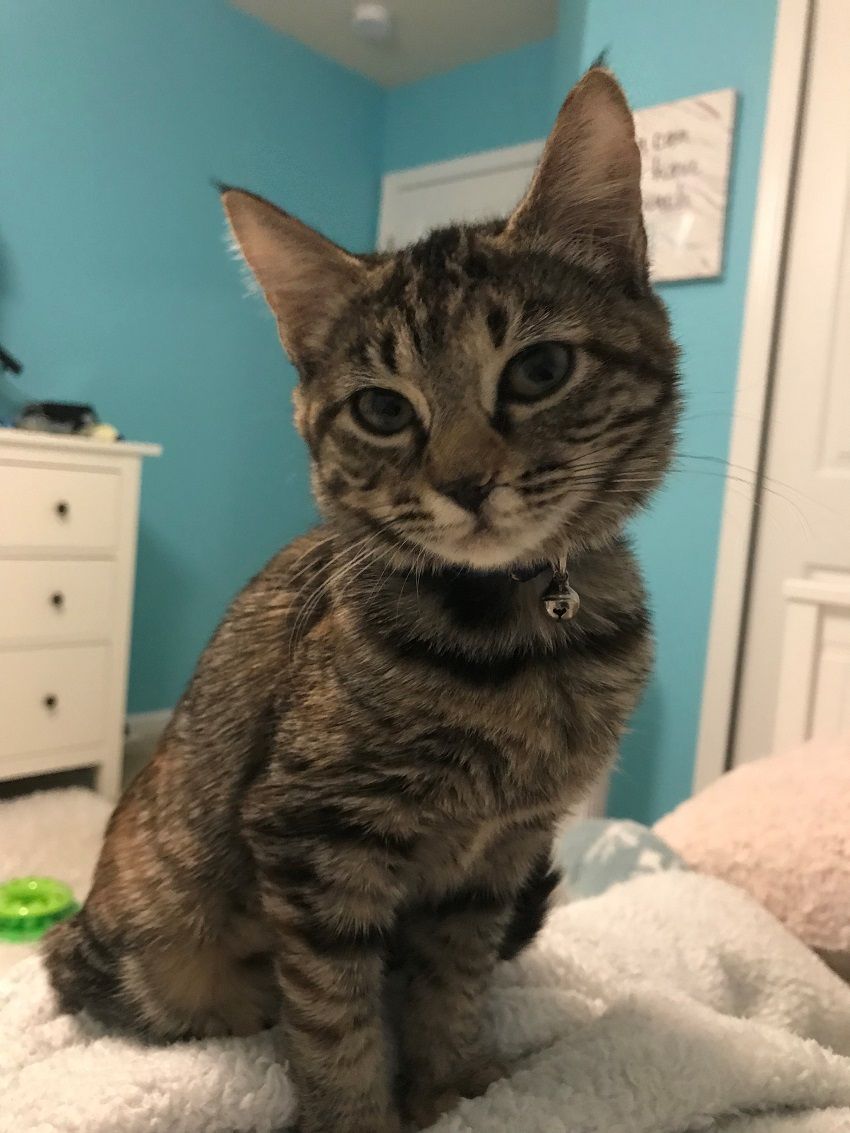 Sophia, now Harlow, has been doing amazing in our home the last few months. She has finally become besties with our 9 yr old dog, Rudy. Harlow loves to keep Rudy on his toes and chase him around the house. She has been the perfect addition to our family!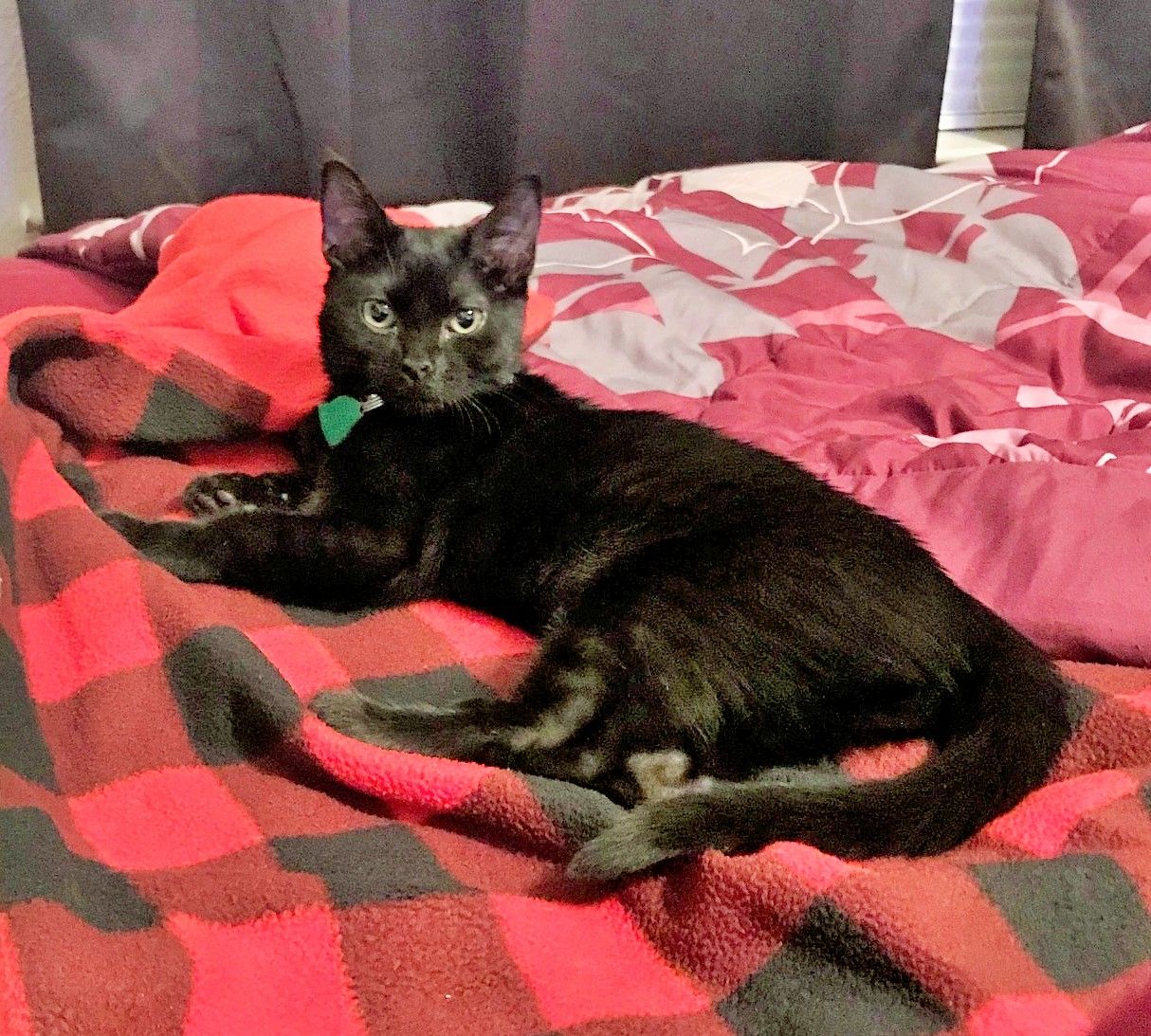 Gay, now Lax, reLAXing in bed!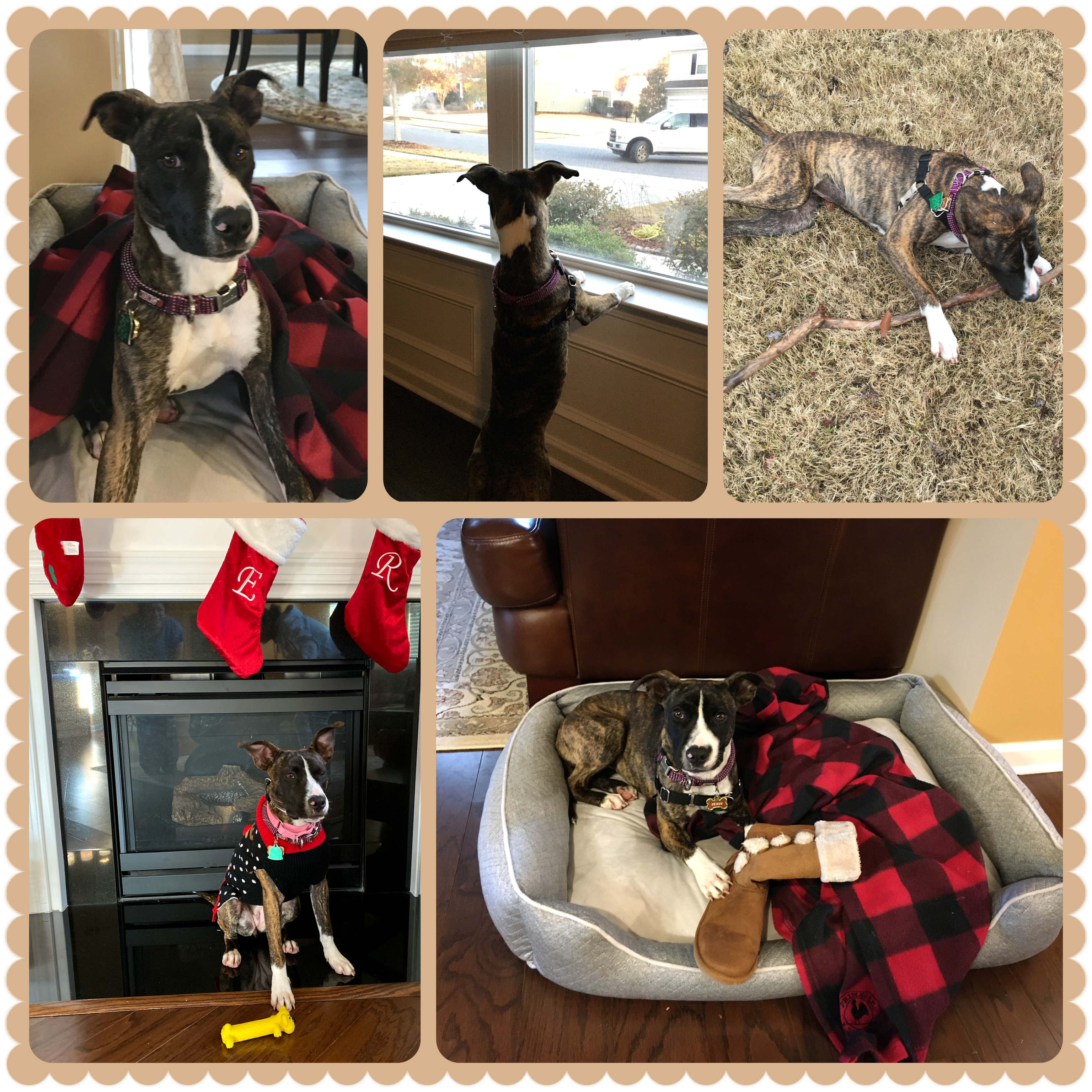 We have had Venus for 2 months now. She is the star of our house and we all adore her! She loves going on walks with Dad, rolling in the grass, chewing on sticks, stealing our shoes, playing with her little yellow dog and sleeping with her red blanket. But her most favorite activity of all is running to the window to say Bye when anyone leaves the house. Venus loves people, especially kids. She is a very smart dog and has learned a lot very quickly over the last couple of months. She is currently in training, picking up skills on good behavior during walks and being nice to other dogs.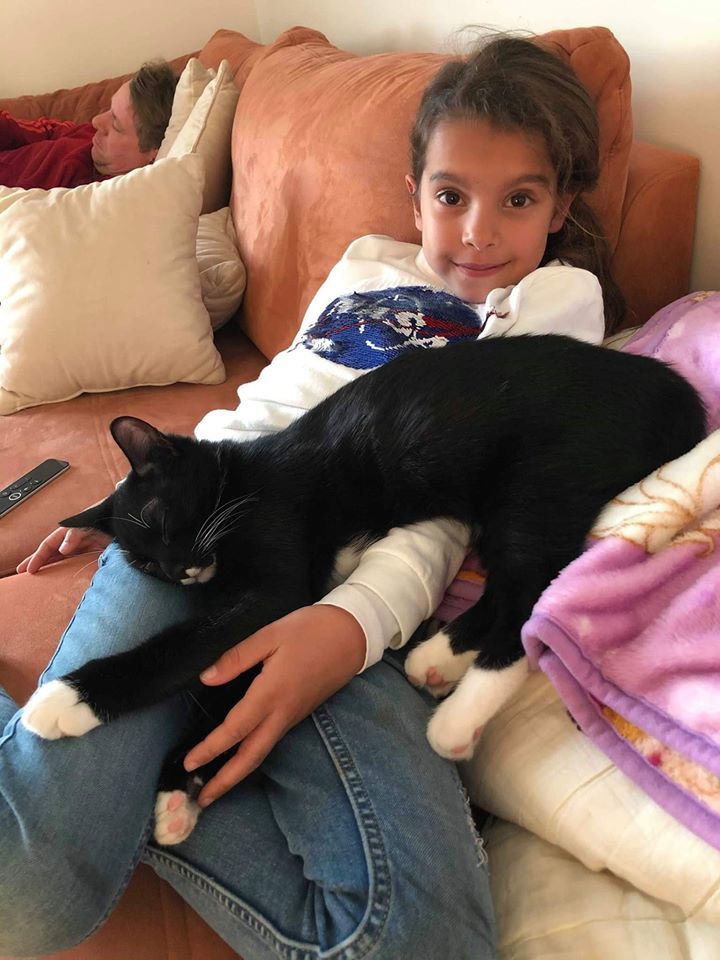 "We got Duke Kaboom around 2 months ago and couldn't be happier! He has brought so much love and joy to our family. He is purrfect :))"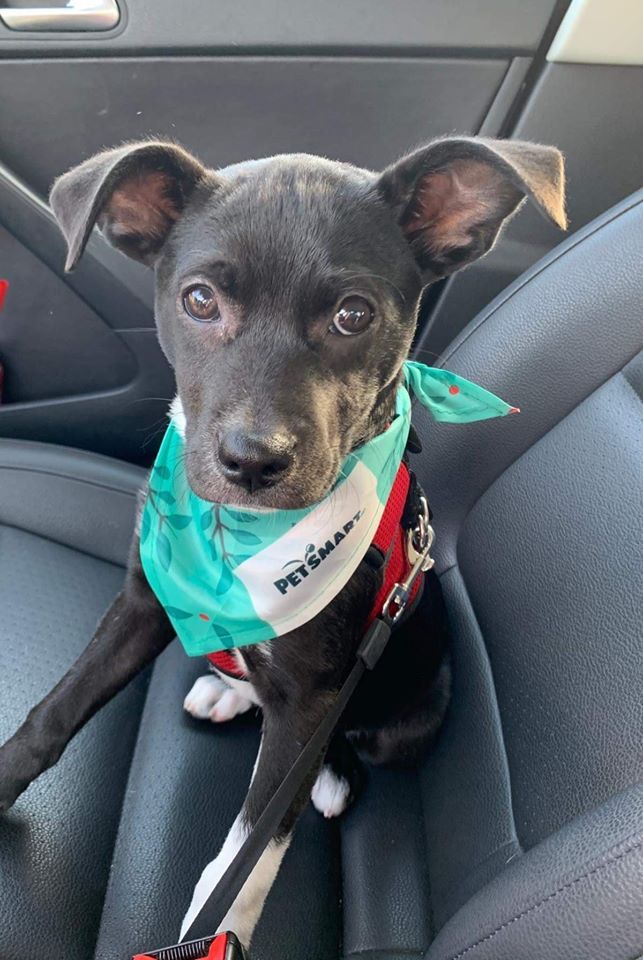 "We adopted Hendrix in October and we wanted to give a little update! His new name is now Cooper! He loves to go to Riverwalk for walks and meet other dogs! He is so friendly. He also really likes Petsmart! He loves to play with all his toys and wear his gamecocks jersey. He is getting so big everyday and we absolutely love him!"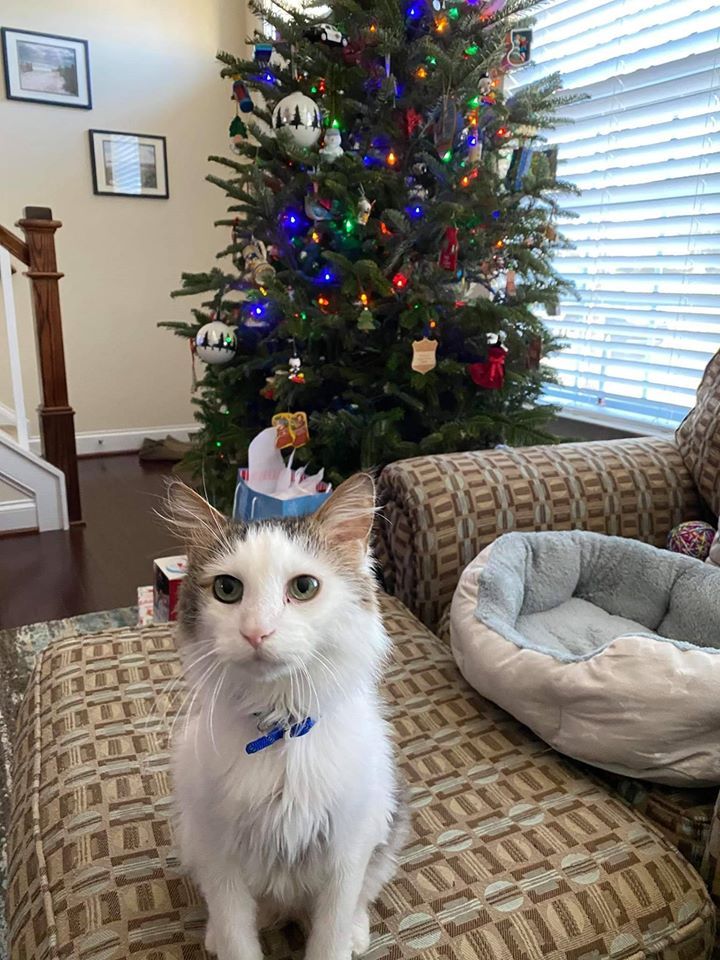 "I just wanted to share an update on Tic Tac now Sergeant Flowe. He is the best cat and we can't imagine life without him! He's definitely settled in. We just love him!"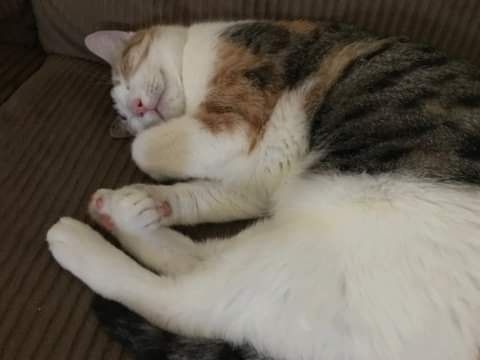 "I adopted Becka just before the holiday and I just wanted to let you know what a joy she had brought to my home! She and my dog Sophie have really gotten along and she has made herself right at home here! Thank you for my loving cat and giving her and I the best first Christmas together!"