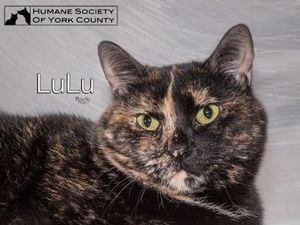 Volunteering at the HSYC
Volunteering at an animal rescue is extremely rewarding, educational, exciting, and fun. Each one of us consider volunteering as a privilege to be part of a group that work together to change lives one pet at a time. Often the life changed is ours! Keep in mind, some of our animals were strays or abused and your touch or interaction may be the first time they experience care and compassion. 
Our volunteer program was created to best serve the animals in our care. We rely heavily on volunteer participation; as a result, we recognize the value of your time and thank you for wanting to join the family of Volunteers at the HSYC.  
Keep in mind, all volunteer programs are designed for the benefit of the animals in the care of the HSYC. Rules, guidelines and protocols are in place for the safety of our animals, staff, volunteers and the public. Volunteering privileges may be revoked at any time if one is observed not following all requirements, guidelines and safety protocols. 
---
How to Become an Individual Volunteer?
1.  Set up a profile (you must be minimum of 18 years old).
2. Pay the Volunteer Orientation Fee of $25.00 administrative fee (includes your Volunteer tee Shirt).
3. AFTER you have completed both of these steps, Email our Volunteer Coordinator for next step coordination.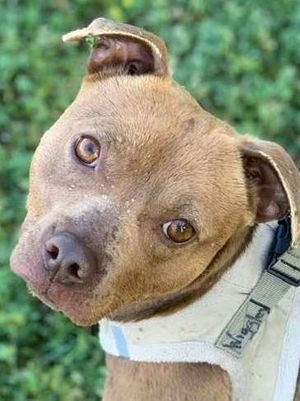 Requirements for all Volunteers age 18 and older:
Set up a profile in our Volunteer System. 
Pay the $25.00 administrative fee.
Attend New Volunteer Orientation 
Join the CLOSED HSYC Facebook page - this is where ALL Volunteer communication takes place. 
Wear HSYC Volunteer Shirt so it is Visible & Approved bottoms/footwear at all times. 
Comply with all safety protocols and volunteer rules at all times
Check the CLOSED HSYC Facebook Volunteer page regularly to stay abreast of changes and updates
If you become a trained HSYC Dog-Walker, there will be a minimum of volunteer hours to maintain status. 
---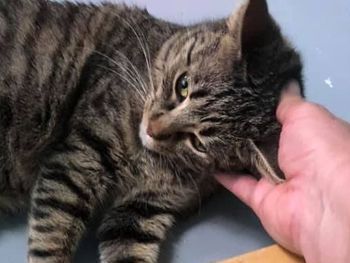 A sample of HSYC Volunteer service activities available: 
Kennel Cleaning
Cat Socialization
Dog Walker and Enrichment
Facility Maintenance
Fostering
Event Assistance and Attendance
Fundraising
Grant Writing
Home Visit Advisor
Dog Walking Trainer
Thrift Store Attendant
---
HSYC Junior Volunteer Program
(for 16 & 17 year old Animal Lovin' Teens)
The Junior Volunteer Program is whereby the HSYC will accept a small number of independent volunteers aged 16 & 17 by APPLICATION ONLY.
Applications will be taken on a quarterly basis. The number of applicants accepted will be dependent upon the volunteer needs of the Humane Society of York County at the given time. Students aged 16 & 17 should send an email answering the attached questions to the volunteer coordinator by the below dates for attendance the following quarter. Applications will be reviewed once per quarter for volunteer attendance the following quarter:
By November 30 for the 1stquarter (Jan/Feb/March)
By Feb 28 for the 2ndquarter (April/May/June)
By May 31 for the 3rdquarter (July/August/Sept)
By August 31 for the 4thquarter (October/Nov/Dec)
                              -------------------------------------
Applicants will be notified via email. Once an applicant is accepted into the program, they will receive information on their next steps to become a volunteer, pay the administrative fee, and come to orientation. At the completion of orientation, each volunteer will be required to be in possession of the own Facebook account in order to access our closed HSYC Volunteer Facebook page.
Interested applicants should possess the following qualities:
Be Willing and Able to Listen, Learn and Follow Directions the first time with little supervision
Hard working
Self-motivated
Responsive
Industrious
Respectful
Please send an email answering the following questions to the volunteer coordinator:
Why do you want to be a Junior HSYC Volunteer?
What is your experience with animals?
As a Junior volunteer, for safety reasons, the tasks you will be involved in will not necessarily be handling animals—does this change your interest in volunteering with the HSYC?
What clubs, organizations, sports or outside jobs are you involved in? 
Have you ever held a position of leadership in any of these?
How many hours per month are you available to volunteer?
What skills or experiences do you possess that would help animals in a shelter environment?
---
Volunteer Hours
In addition to the hours open to the public, staff and volunteers are at the rescue 365 days of the year. Our cats and dogs still need your attention and care. The following are general volunteer hours which may vary due to major holidays, inclement weather or major rescue events.
Volunteer hours are CLOSED from 12:00 PM to 1:00 PM daily
PLEASE NOTE:
DUE TO COVID please stay tuned to updates via our CLOSED Facebook page HSYC Volunteers as it pertains to volunteer hours and availability. 
| Sunday, Monday, Wednesday, Thursday, & Saturday | Tuesday & Friday | Activities |
| --- | --- | --- |
| 8:00 AM - 12:00 PM | 8:00 AM - 12:00 PM | Dog walking, cat socialization, cleaning and rescue upkeep |
| 1:00 PM - 4:00 PM | 1:00 PM - 6:00 PM | Dog walking, cat socialization, cleaning and rescue upkeep |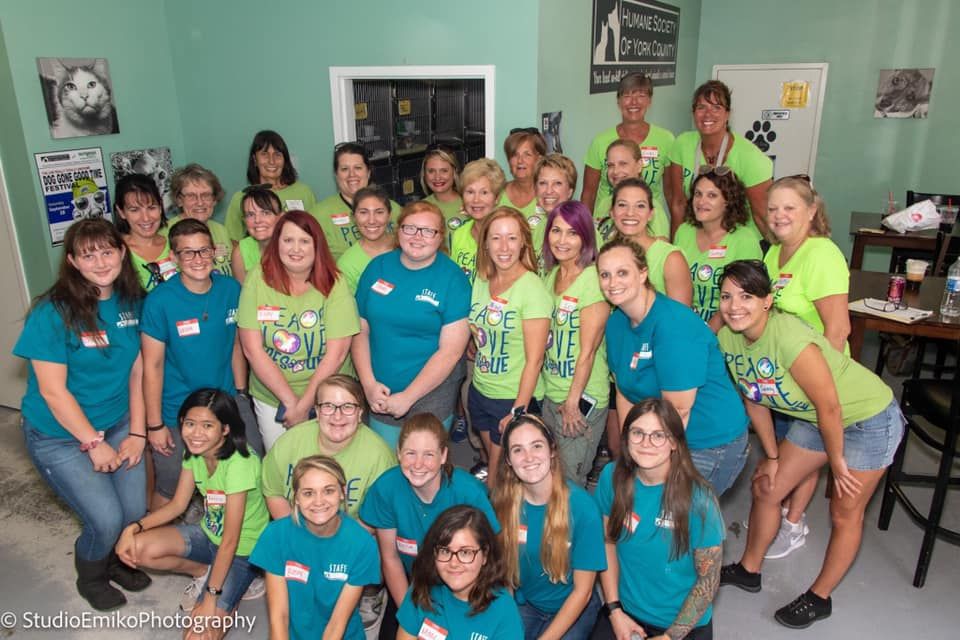 ---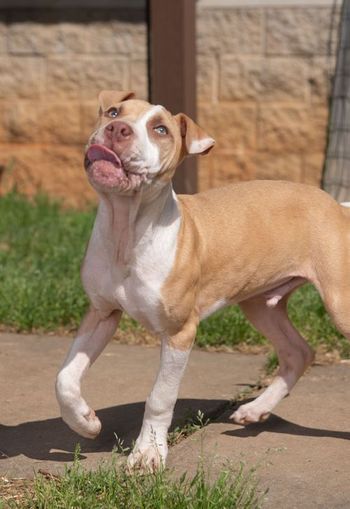 Volunteer FAQS: 
How do I become a Volunteer at the HSYC?

See Getting Started—How to become a volunteer at the HSYC.  All volunteers complete a minimum of 10 hours of general service before being considered for any additional training.

How old do you have to be to volunteer at the HSYC?

You must be 18 years old to become a volunteer.

I am a student and need service hours.  Can I complete these at the HSYC?

If you are younger than 18, we have a small program where 16 and 17 years old may apply to be a volunteer independent of their parent/guardian.  Please see the HSYC Junior Volunteer Program section.

I am a parent—can I bring my child/ren with me to volunteer?

With a signed waiver, parents may bring one child to accompany them when they volunteer at the HSYC under certain conditions. The child must be at least 10 years old, and stay with the parent at all times when in the shelter. Children under the age of 18 may not handle animals at any time. Should the parent choose attend training to become an animal handler, once the parent is trained, the child may accompany the parent, but not be an animal handler themselves.

How do I become a dog walker at the HSYC?

You must be a minimum of 18 years old to be considered for dog walking training at the HSYC.  You must first attend New Volunteer Orientation and then complete 10 hours general service at the shelter. You may then be considered for 1:1 dog walking training.  All dog walkers are asked to commit a minimum for 15 hours a month.

​​​​​​​Do I have to schedule/sign up for volunteer hours in advance?

No. Volunteer hours are available every day of the week in both the mornings and afternoons. Once you have registered, paid the fee and attended New Volunteer Orientation, you are welcome to come in to help out at the HSYC during the posted volunteer hours.

​​​​​​​What are volunteer hours?

8:30 am-11:30am
1:00 pm-4:00pm

​​​​​​​Do I have to wear anything special to volunteer at the HSYC?

We require all volunteers to wear their green HSYC Volunteer shirt

​​​​​​​What kinds of Volunteer jobs are available?

All kinds! All volunteer start with a minimum of 10 hours general service hours to become familiar with the HSYC and our staff. Some jobs have age requirements and additional training/application required. 

Kennel Cleaning, Cat Socialization, Dog Walking and Enrichment, Facility maintenance, Fostering, event attendance, fundraising, grant writing. These are just a few of the opportunities available.  The more involved a volunteer you become, the more opportunities there are.

​​​​​​​I have court ordered Community Service—can I complete my hours at the HSYC?

Yes very possibly.  Please email……for more information.

​​​​​​​How do I Volunteer at Pawsibilities Thrift Store?

You must be a minimum of 18 years old to volunteer at the Thrift Shop. Please visit the shop during normal open hours and ask a Lead on site for details. 
---