Amber Adams
Board Member, Volunteer Coordinator (2015 - Present)
Active volunteer since 2015.
Board Member since November 2015.
Chair of the Volunteer Coordination.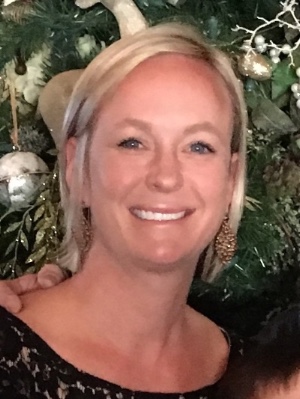 About Me
My name is Amber Adams and I am a Board Member and the Volunteer Coordinator for HSYC. Native and resident of Fort Mill, SC, my husband Ken and our son Grant, have 5 fur children…Buddy, Gretel, Milo (HSYC Foster Failure), Roxie and Wren. I started volunteering at the Humane Society of York County in the Winter of 2015 by walking dogs.  It started out as a good for me, good for the animals kind of thing, but the more I came to volunteer, the more concerned for and attached to the animals I became. Before long, volunteering at HSYC with the animals and the people turned into one of the biggest passions of my heart.
My husband and I own Ken R. Adams, CPAs, PA in Fort Mill, SC. While I spend most of my weekdays working at the firm, the majority of my free time after work and on the weekends that my family does not absorb is spent in some form or fashion volunteering with HSYC. I truly believe that to gain the love and trust of an animal that has often times been neglected and/or abused, and to make a difference in their life, is truly something you don't want to miss. Although saving one animal will not change the world, for that one animal, the world will change forever. Come join us on this road, one animal at a time…