Suzannah Cooper
Treasurer and Board Member Dec 2022 - current
Active volunteer since March 2021
Board Member since 2022.
Treasurer since 2022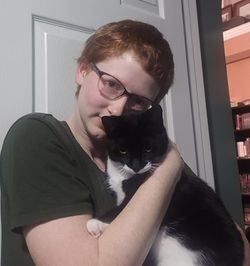 About Me
My name is Suzannah Cooper, and I love kitties! I am an accountant during the day, and in my spare time I enjoy knitting, volunteering, and playing the occasional video game. I started volunteering at the HSYC March 2021, and I love socializing with the kitties in the lounge. I'm really excited to take on this new role and further serve the community, including the four-legged members!