Andrea Feeney
Board Member
BOARD MEMBER, VOLUNTEER (2015 - PRESENT)
Active volunteer since 2015.
Board Member since November 2019.
Shelter, Foster, Committee volunteer, Home Visitor, Transporting for freedom rides.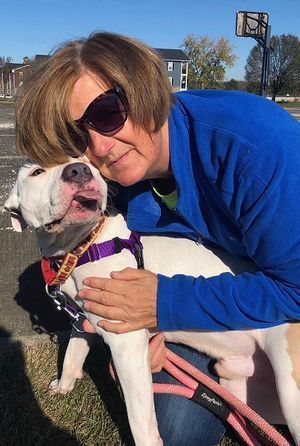 About Me
I started volunteering at the Humane Society of York County in 2015 and was instantly hooked. I am in awe of the dedication of the staff and volunteers involved in HSYC's mission to save and find loving homes for all the dogs and cats that enter the rescue. What started out with walking dogs, cleaning cat cages, and working adoption events quickly became more.  Transporting for freedom rides, Gala and DGGTF volunteer, helping dogs find their best forever home through home visits, and even fostering.
My hope is to be able to help the Humane Society further their goals of educating the community in regards to responsible pet ownership, raise awareness of the benefits of adoption, and make a positive impact for pets in need.