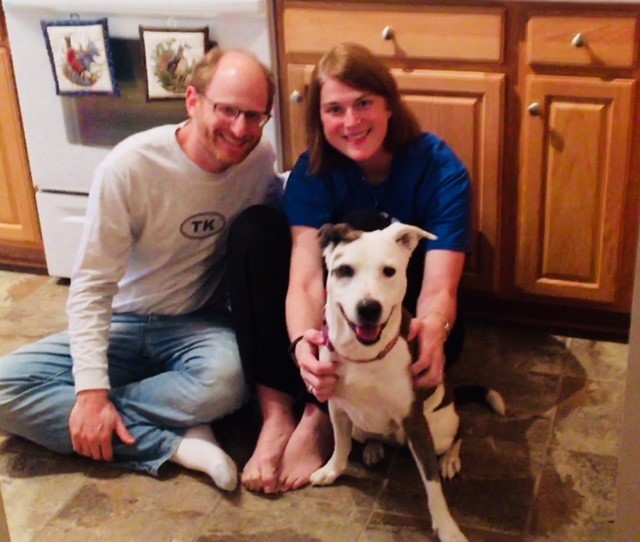 Bella came to HSYC after her owner went into a nursing home. A quite girl, mid-aged with some athritis in her legs/hips, Bella was a volunteer favorite who obeyed all the doggie rules, but didn't care for other dogs. After 6 months of younger pups and more dog friendly dogs coming and going, Bella's day finally came. A couple with no other animals, and Bella's dad-to-be being an inexperienced dog owner, thought Bella would be the PERFECT dog for them. She was more laid back and could ease dad into dog ownership. After a wonderful home visit, Bella was officially adopted!! Upon first arrival at home she found that all kinds of dog toys and treats and her very own bed had been delivered, just.for.her, by Amazon, who she thought MUST be Santa. Does Amazon come all the time??! This girl now has a beautiful neighborhood for evening walks with her parents, a dad to watch late night sports with, a mom who could take her flying if she wanted, and we just couldn't be happier for her. She waited paitently for a long time. Rock on, sweet Bella!! We will miss you!!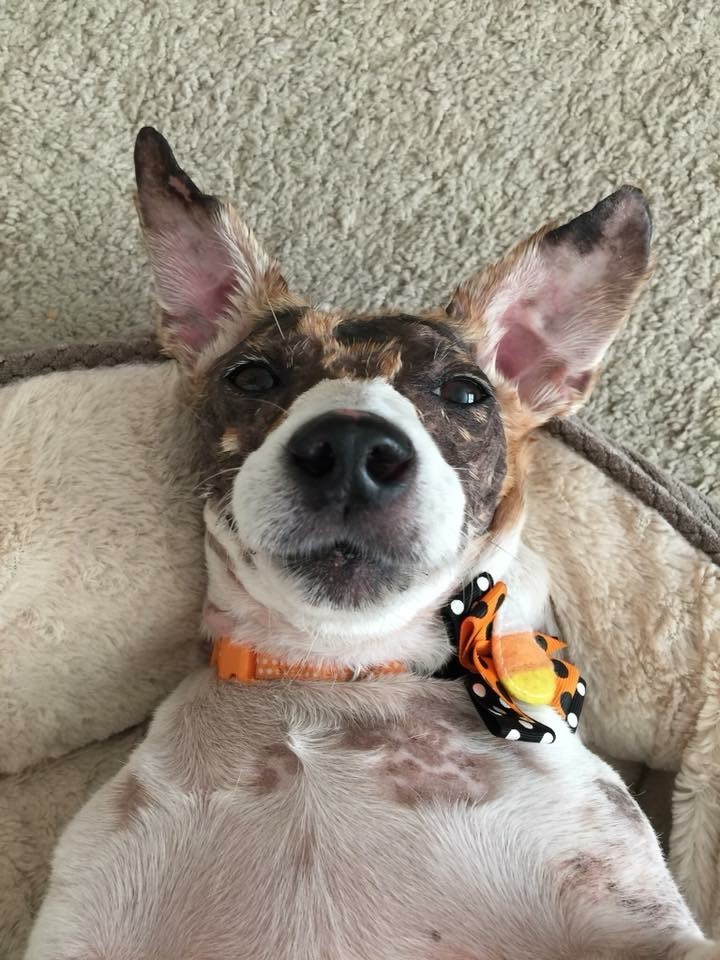 After a year between Foster Mom Toni and the shelter itself, NIKKI has her very own HOME!! Nikki has an autoimmune disease and requires sunscreen when she goes outside and daily medicine, and that can be a lot for some with busy schedules to manage. As a result, Nikki hung around HSYC a little longer than she may have wanted to until Foster Mom Toni said, "Come stay with me!" But just last month, a couple saw Nikki on HSYC website and wanted to meet her, then they ADOPTED her!! NOW, she has her very own Mom and Dad and even has a dog park right in front of her home. So much deserved and waited upon for this special, spicy little girl. Happy Life sweet Nikki!! We love you!!!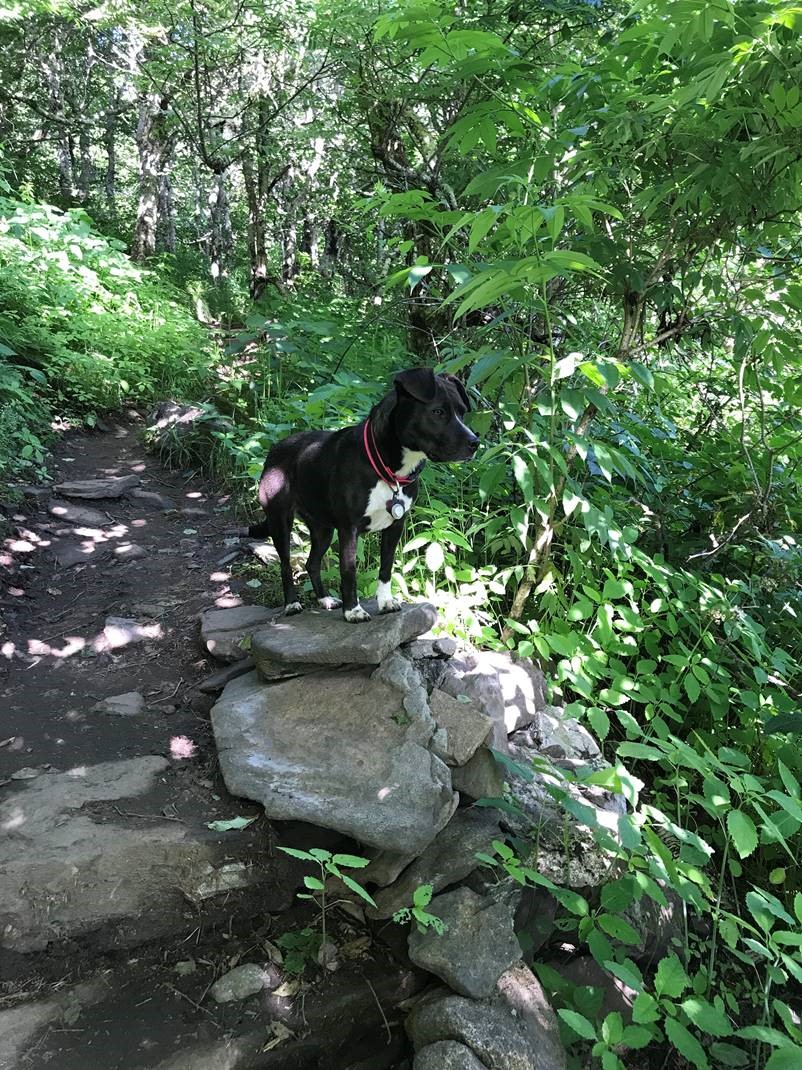 Hello staff at York County HS. I just wanted to drop a friendly email updating you with some news about "Love". I adopted her about a year ago, and despite getting off on the wrong foot (she slipped right out of the halter leash and ran away from me before I could get her in the car!) we've been best friends ever since! She has become quite the hiking buddy. I take her on long mountain hikes where she loves to run free. She has a kitty sister at home and loves to play chase with her up and down my stairs. I'll occasionally catch them having sweet moments curled up together. Kitty will even groom Love's face when she's feeling extra affectionate. Love's favorite treat is EVERYTHING. There isn't anything she won't eat. I should have named her Hungry. She loves all people and animals. She even whines and cries bloody murder when I won't let her play with other dogs while we're walking. THAT can sometimes be embarrassing, but Love is such a good girl and has a wonderful personality. She always gets an A+ at the vet for being cooperative. She takes nail trimming and baths like a true champ too! When it's bedtime, she curls up on my bed right next to me to make sure I'm smothered. In some instances she's like a toddler. I have absolutely no personal space whatsoever. Wherever I go, she follows. I am so happy I have her as a companion in my life. She truly is an awesome pup. :)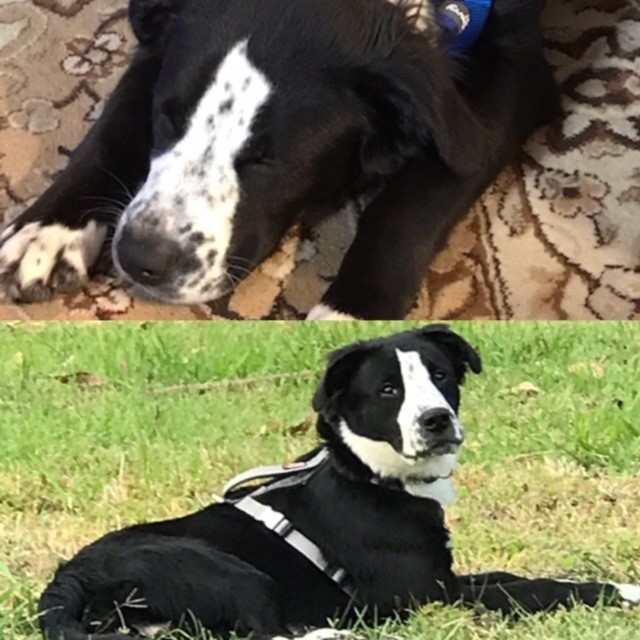 Branch, renamed Chance, has found his forever home!!
Chance was brought to HSYC after he was dumped on the side of the road. A concerned citizen saw this happen and brought Chance to us. A playful puppy, Chance took his time at HSYC in stride and loved his time with staff and volunteers. But THEN, one day, a family came in with a little boy and adopted Chance. When Chance saw the little boy's room, his eyes lit up like Christmas. He even had his own bed in the boy's room, now someone who could run and play with him and love on him all.the.time!! Yay, Chance!! Now, Chance has a mommy and daddy and his own little boy....and even a cat to play with, too. (Although his family reports that he is indifferent to the cat...we think that's because he is so in love with his humans!)
Happy life, sweet Chance!!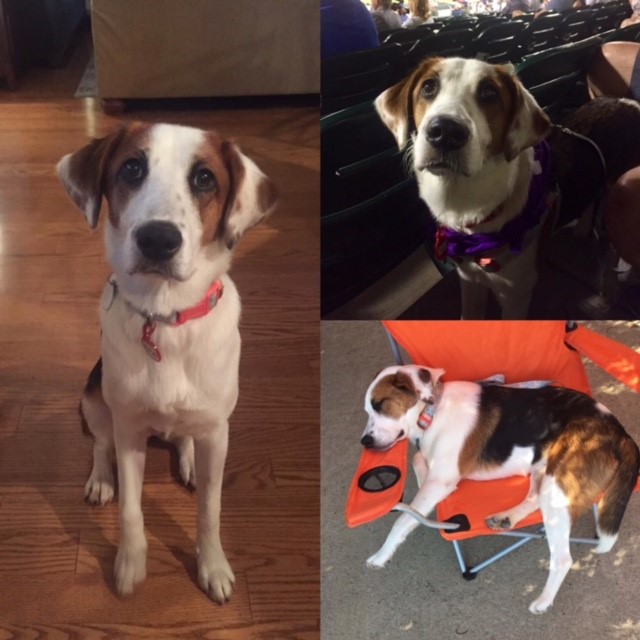 You all remember scared, timid, Gretel. Gretel is now Harper and has been living with her new mom Caroline for a whole month!! Harper's mom reports that she continues to grow more and more comfortable with other dogs, and that she is so well mannered...inside and outside, and all around!! Great Job Harper and Caroline!! Many hugs to you sweet girl!!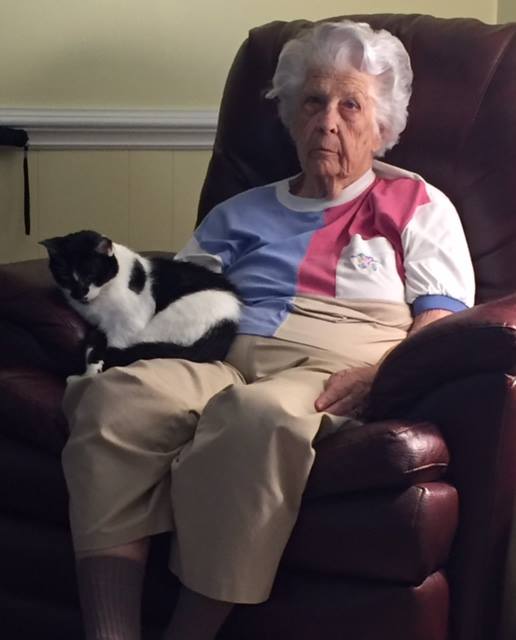 This is what being a no-kill rescue is all about!! Mrs. Lola was a senior cat constantly being overlooked!! She waited for 1,520 DAYS for her forever home, and she finally got it!! These two have bonded quickly and are best friends and have brought a lot of joy to each other's lives!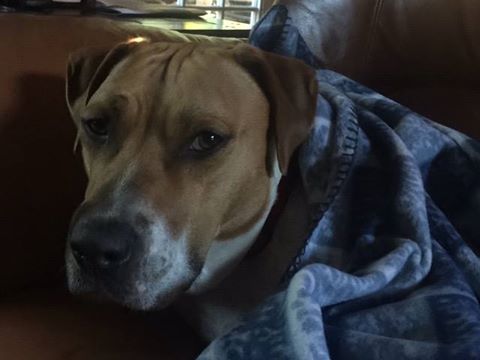 Happy Tails to sweet Billie. He was adopted in October 2016. This is a wonderful example of our success stories. It shows there is hope even in the tough times. Happy Tails sweet boy!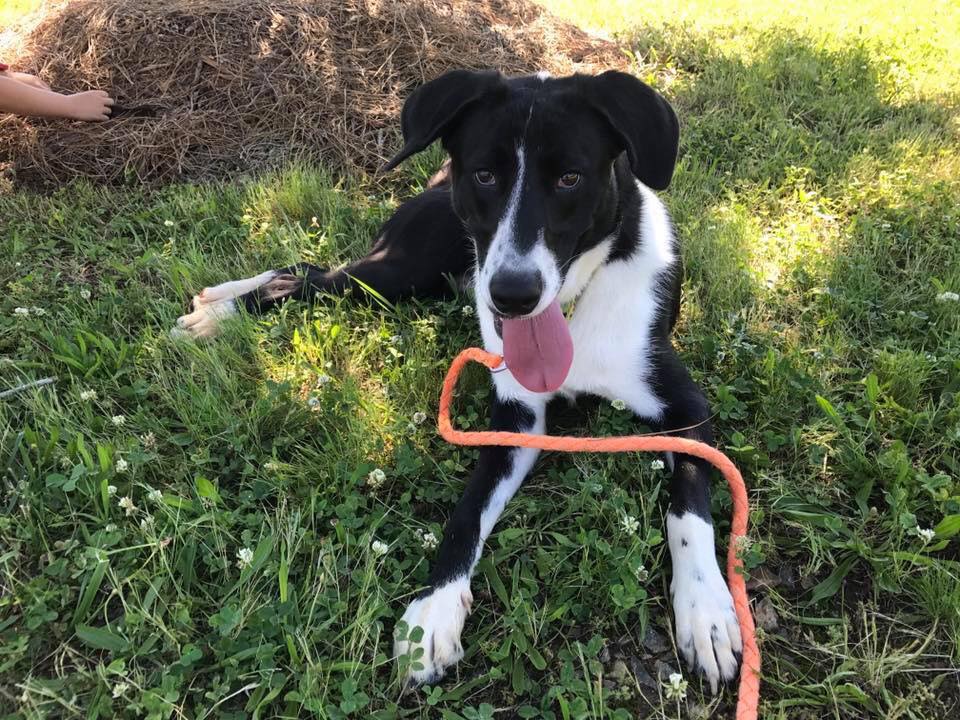 Cooley's new dad says they are doing great. Cooley is attending obedience classes where he is the ⭐️ of class. They love running trails together and Cooley has a fur friend at the dog park.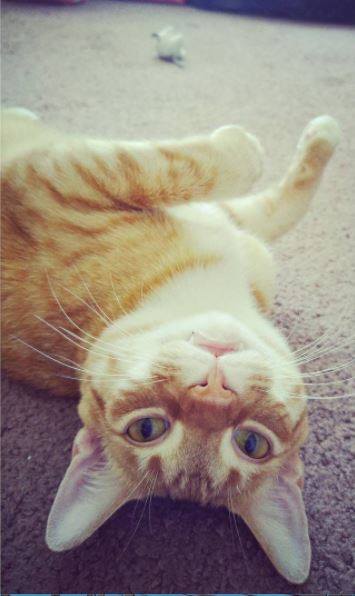 Korbin in his new home!! He loves playing, boxes, and pillowcases!!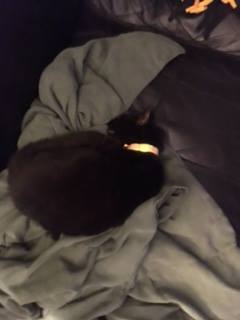 Happy Tails Jodi!
From Jodi's new mom:
Jodi is settling in nicely with us! She has perfect litterbox manners and she hasn't had any trouble with food. She loves sitting on a lap or sleeping beside Morgan. She was a little afraid of my husband, but he has been patient and now she likes him, too!