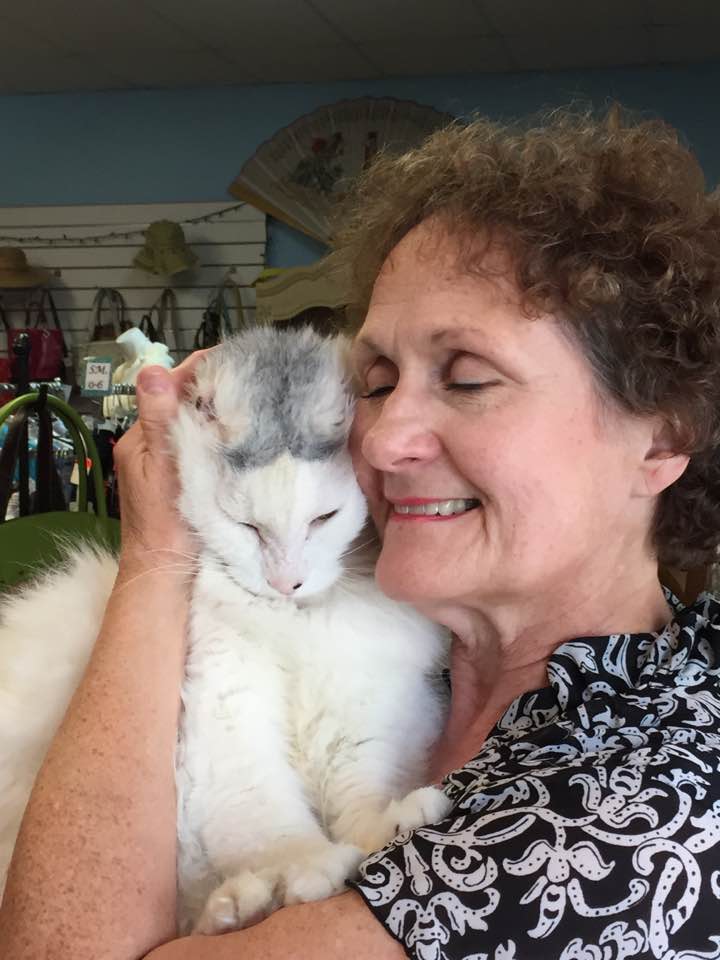 Our sweet, affectionate Anderson has found the love of his life!! Ann was chosen by Anderson as his Furever Mom! He will be known as Vincent from now on.
Anderson came to us with cancerous tumors on his ears. His ear caps were removed, but his loving personality remained intact!
Happy Tails!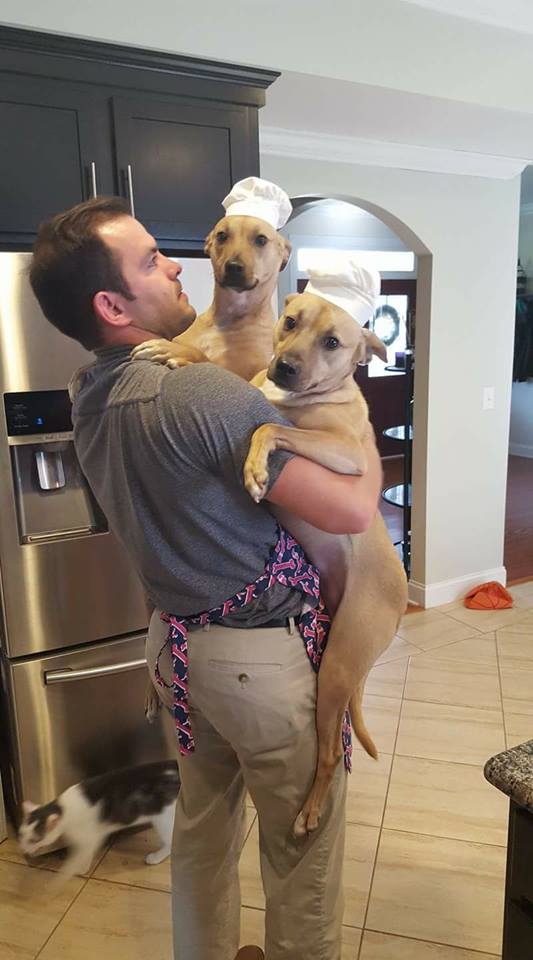 Longtime followers will love this update from Prince and Duke (now Timon and Pumbaa)!
They were adopted together and now spend their days with their mom and dad, loving life and "cooking" (more like licking bowls and eating whatever falls on the floor).
Thanks to the Humane Society of York County and so many supporters, these pups had a chance of a loving family together.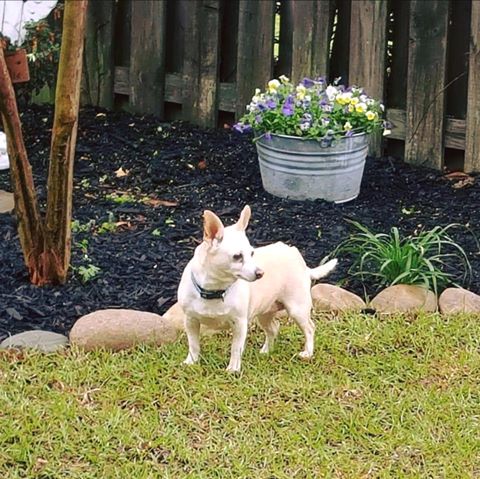 Here's our sweet Lolly in her forever home!! She had been at the shelter for 8 months!! Came to us as a terrified stray we could barely touch (she was likely abused) to a girl we all looked at as our family dog at HSYC! People would be looking for small dogs and didn't want her because she's "an old chihuahua" and she literally had zero attention. Until, finally, a team of angels came together and found someone willing to overlook her "issues" and took her in immediately. She says Lolly is loving the backyard, still keeping an eye on the other dogs, lets her new mommy clean her face, and loves sunning herself!! They are in love and we love her for giving Lolly her forever home!! Just goes to show there IS a home out there for every pet!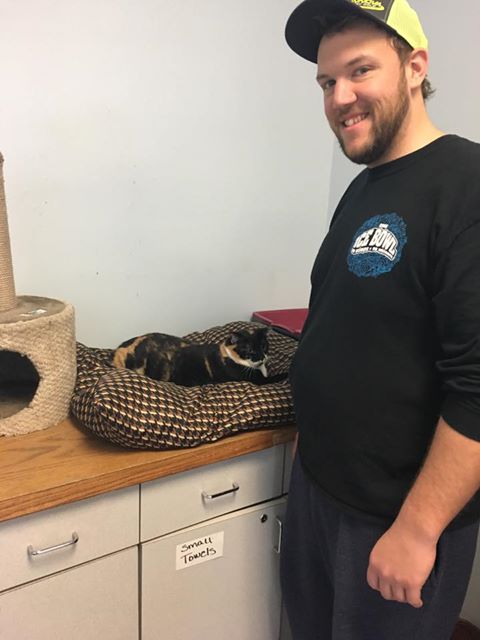 Congrats to our sweet, sweet girl ANNABELLE! She has been with the rescue 3 YEARS NOW and we couldn't figure out why!! She's a doll! Then finally Stuart came and fell in love! Happy tails sweet girl!!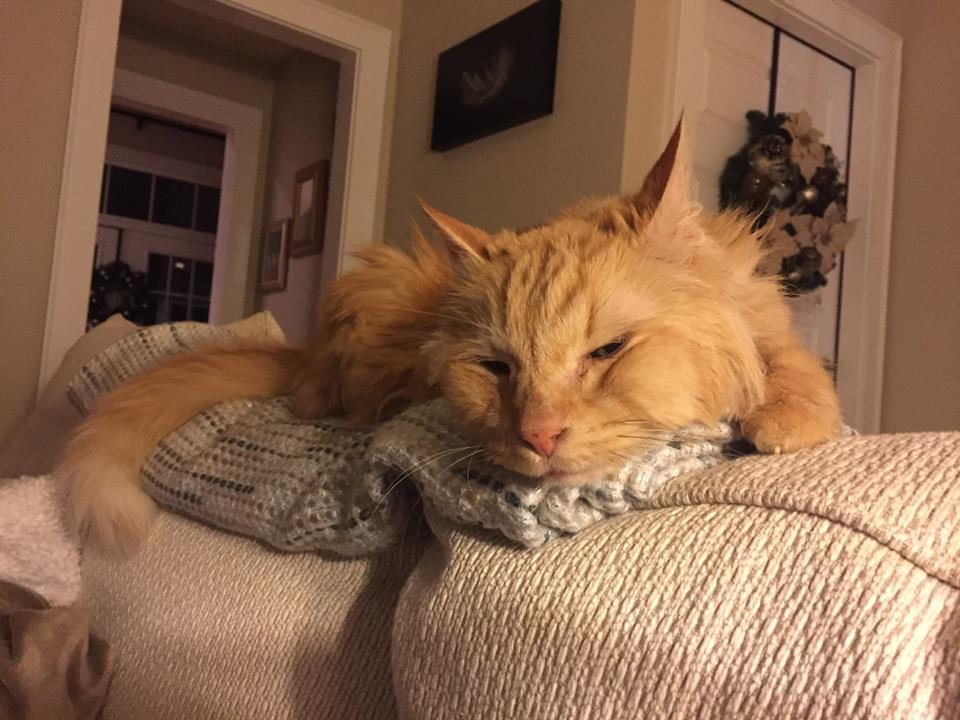 HAPPY TAILS from Crockett's Family:
Crockett (now Rex for his dinosaur-like meow!!) He settled in very quickly, and has picked out his favorite spots to lounge (typically in our lap) and favorite toy (stuffed squirrel). Thank you so much allowing us to add such a sweet boy into our home!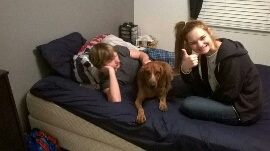 HAPPY AWESOME TAILS!!!!
The buzz is on and everyone was asking....
How's Jasper doing?
I think from the pictures.....Life is good.
It just shows the change in the pets when they move from a stressful rescue world (loud noises, barking dogs, people looking at them, etc....) to a home full of love!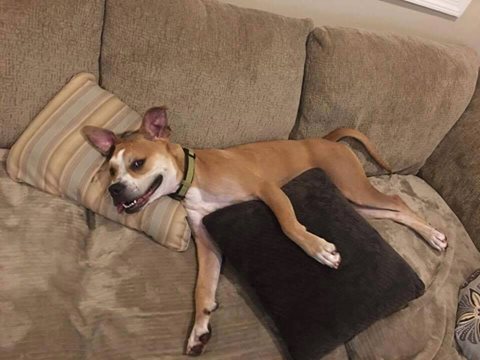 "Hi everyone - I have the best news! My foster family and I fell in love with each other, and we decided the very best home in the world for me is right here. I've already claimed my spot on the sofa and am living like a king. I always knew my forever family was out there, and thanks to HSYC and Last Chance Animal Rescue, I'll never be homeless again. I even have a new name in honor of them - Chance! Thank you to the staff, volunteers and supporters who love me and made my new life possible."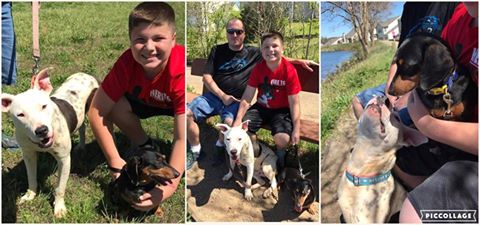 "Hi, it's Smiles, and I have some great news to share! There's a really nice family who recently started volunteering at HSYC. As soon as I met them, I called dibs. I just knew that I was going to adopt them. I bonded so fast with the boy, Levi, and couldn't get him out of my heart. We loved each other from the start, and the mom and dad are awesome too. As soon as I met Jake (my new dachshund brother), we knew it was meant to be. I let the humans handle the paperwork, and now I'm home with my new family and I couldn't be happier!"